Introduction:

This kind of machinery can produce a special coal (High efficiency fuel) with many kinds of straw/stalks as raw material, such as rice hull, peanut hull, corn straw,sawdust and all kinds of crop straw,also the material of low adhesion rate and difficult to forming.
The heat quantity caused by burning this fuel is equivalent to coal, and moreover, the quantity of carbon dioxide in smoke dust, especially the quantity of sulfur dioxide, reduces extremely. Also the cost is much lower than coal.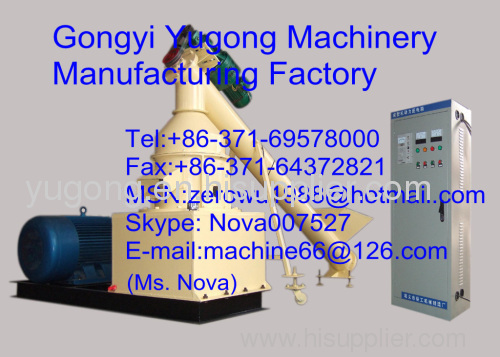 Finished prodcut:
The finished product mainly used as fuel in furnace,boiler and power plant, the clinker after burning was directly used as fertilizer. It is especially confirmed to the world market of renewable compression biomass energy demand.It can be widely used in life stoves,heaters,hot water boiler and drying of biomass gasification,biomass power plants,and so on.


Characteristic:
1.The mould & rollers are made from special alloy and processed by special method & treatment,so with extreme durability.Successfully overcomed the poor resistance of traditional mould & roller.
2.It adopts screw-center adjusting pressure structure,the pressed rollers' gap can be adjusted smaller or bigger,so it can meet different materials' demand and make sure the briquetting effect.
3.Main machine equippmed with specially desinged screw conveyor which has speed control device,thus can realize feeding steadily and cleanly for all kinds of raw material.
4.Main machine,screw conveyor and speed control device can be operated through one combined control panel.Which is more convenient and labor-saving.
5.With 1 year warranty.
Specifications:

Motor Power: 37kw (380V,3Phase or according to customer's requirement about voltage)
Capacity:1500-2000kgs/h (according to different raw material)
Dimension of Exterior: 2290*1100*1400mm
Weight: 1700kgs
Raw Material: all kinds of stalk/straw/sawdust
Length of Raw Material:2-15mm
Moisture of Raw Material: 13-28%
Density of Finished Product:0.9-1.4g/cm3
Heating Capacity of Finished Product:3500-5500kcal/kg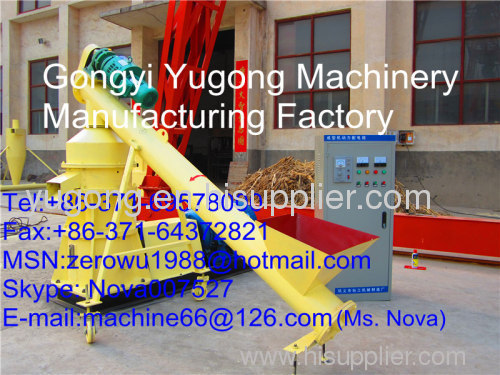 We are one of the biggest biomass briquette machine manufacturers in China.
Our machines have exported to many countries in the world with good after sale service.
If you are interested in our products,please do feel free to contact with us any time.